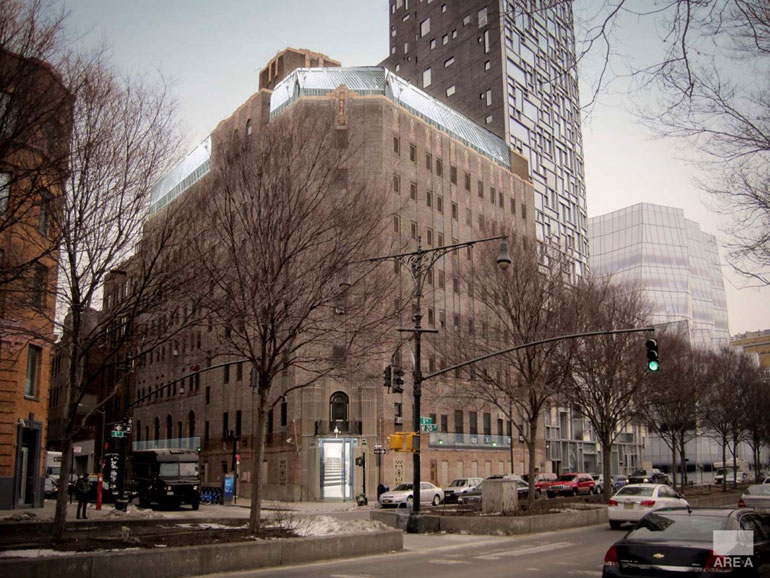 The Prison Public Memory Project's goal has been to focus on the history of prisons as a guide to contemplating the future. We began with our research and documentation of the Hudson Correctional Facility—a medium-secure state prison for men that opened in 1976, was originally built in the 1800's as the House of Refuge for Women, the first reformatory for women in New York (1887 – 1904), and then transformed into The New York State Training School for Girls (1904-1975). The facility is currently re-converted into a juvenile detention center, this time for teenage boys. The public, including Hudson area residents and people formerly detained in the facilities, has contributed to this ongoing work with their stories and information.
This spring, we began researching another (former) prison: Bayview Correctional Facility in New York City's Chelsea neighborhood. The building opened in 1931 as the YMCA Seamen's House and it remained that way until 1967, when it was purchased by the city and converted into Bayview Rehabilitation Center. Fueled by the frenzy of the draconian Rockefeller Drug Laws, it wasn't long before the rehab was taken over by NYS Department of Corrections and Community Supervision and became the Bayview Correctional Facility—a men's medium security prison. In 1978, Bayview became a women's prison that would face countless reports of abuse throughout the years. The prison was shut down in 2012 due to flooding by hurricane Sandy and now the building sits empty at 550 West 20th Street awaiting its next incarnation.
Once a notorious site of abuse and mistreatment, Bayview Correctional Facility is being reclaimed as The Women's Building. It was announced in October 2015 that the building and adjacent annex, in a collaborative restoration and redevelopment between the NoVo Foundation and the Goren Group, will soon serve as a site for fostering justice and equality for women and girls, and will also provide services and resources for the women's movement and local community.
So far, we have written three posts on Bayview (1 – Rockefeller Drug Laws, 2 – Reclaiming Bayview, and 3 – Design Competition Winner) and its progress on becoming the Women's Building. If you have information regarding the facility or those who resided there, please reach out to us here or leave a comment below.
We're excited to be following the building's progress as we continue our study and preservation of prison's past!
Image: Courtesy the New York State Governor's Office