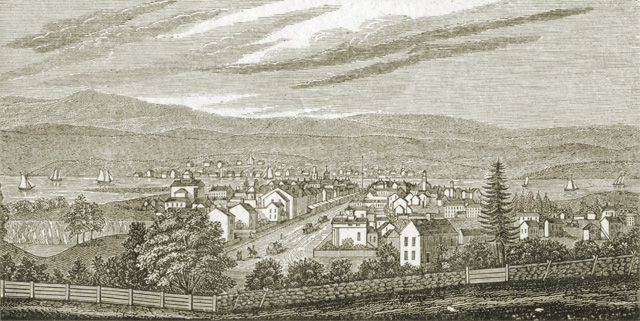 The state prison in Hudson, New York is an old institution in a
very old city
. In 1606,
Henry Hudson
 landed here, 115 miles north of Manhattan on the east bank of the river named after him. Commercial development began shortly after the Revolutionary War, when merchants from New Bedford and Nantucket purchased land and laid out streets. In 1785, Hudson became the third city to be incorporated in the state of New York. Once a flourishing whaling port and shipbuilding center, later known for brick manufacture, Hudson's economy
now
 is based on art galleries, antique shops, tourism, agriculture, light manufacturing and the state prison.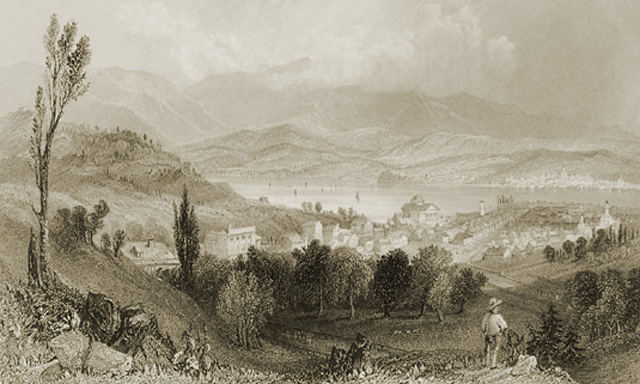 Like its home city, the prison in Hudson has had a long and varied history. Opened in 1887 as a "house of refuge," or reformatory, for women aged 15 – 30, it was the only prison at that time in New York for state-sentenced women.  Prisoners were sent there for offenses like prostitution and disorderly conduct for five-year, then later 3-year indeterminate terms. The House of Refuge For Women closed following a series of scandals and a declining population. But from 1904 to 1975, the prison became part of the state's juvenile justice system, housing 'incorrigible' girls aged 12-15. When the NYS Training School for Girls closed in 1975, the Hudson prison experienced its last and most radical change. In 1976 it was taken over by the state Department of Corrections as a minimum-security then later a medium-security prison for adult male felons. Today, despite being short-listed for closure by the state over the last few years, Hudson Correctional Facility remains open.