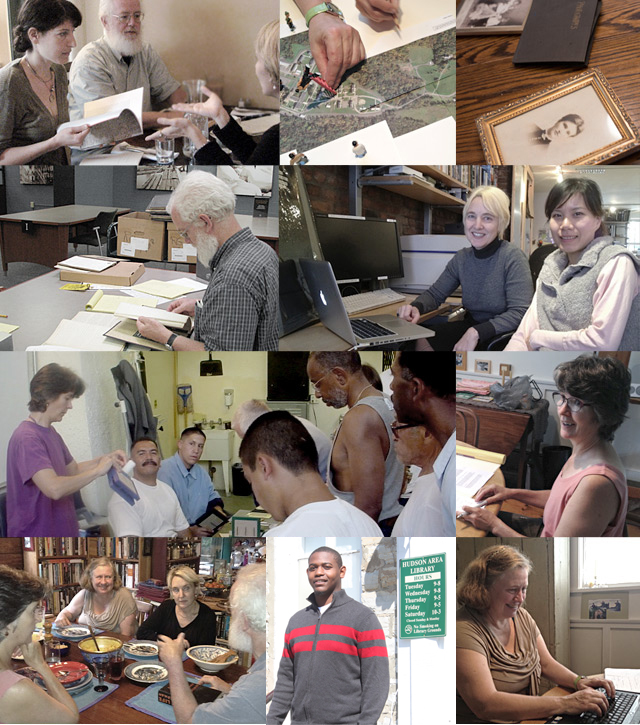 Alison Cornyn is Founder/Director of the Prison Public Memory Project. She is an interdisciplinary artist at the convergence of technology and traditional medias with extensive experience in interactive and web design as well as in building online communities, and is founding partner and Creative Director of Picture Projects, a studio that produces in-depth new media projects that focus on telling complex stories from multiple perspectives. Cornyn is also Creative Director of States of Incarceration and the Guantanamo Public Memory Project.
Picture Projects' most well-known work, 360degrees.org – Perspectives on the U.S. Criminal Justice System and SonicMemorial.org received numerous awards including a Peabody Award, the Online News Association's award for Best Use of Multimedia, the National Press Club Award, the Batten Award for Innovation, as well as a Webby Award. Alison has designed and produced exhibitions, interactive installations and virtual museums for cultural institutions such as the Women's Museum in Dallas, Texas, The Brooklyn Historical Society, The American Museum of Natural History, and The Tenement Museum in New York City.
Alison has taught at New York University's Interactive Telecommunications Program, conducted workshops on multimedia storytelling and guest lectured at the Sundance Film Festival, Montreal Film Festival, IDFA in Amsterdam. She has a B.A. from Connecticut College, a Masters in Interactive Telecommunications from New York University and an M.F.A. from Hunter College. Alison lives with her husband, Gilles Peress and their two daughters in Brooklyn, NY.
Tracy Huling is Founder/President of the Prison Public Memory Project. She is best known for her work on the complex relationship between prisons and rural communities. Conducting original research, publishing widely on this subject, and consulting with national organizations and foundations, she also treasures her time working directly with grassroots groups, community leaders and local chambers of commerce in dozens of rural towns across America.
An award-winning documentary filmmaker, Tracy  produced and directed the first documentary film portrait of a rural prison town, Yes, In My Backyard, which aired on public television stations across the United States between 1999 and 2002. Told from the perspective of community members in one upstate New York town with two prisons, Yes, In My Backyard garnered attention to the concerns of rural communities dependent on prison jobs.
In 2012, Tracy was awarded a Fellowship at the Open Society Institute to assist rural communities, policymakers and justice advocates to identify, document and spread effective ways to grow economies that are not dependent on prison jobs.  She graduated with Phi Beta Kappa and Mortar Board honors from Grinnell College in 1977 and though she loved her college experience in the Iowa cornfields, she immediately moved to New York City to avoid becoming an academic.  In 1991, she moved to New York's beautiful Hudson River Valley.  Tracy lives with her husband on an old farm which reminds her of childhood summers spent with her grandparents, small farmers and business-owners.
[ CONTRIBUTORS ]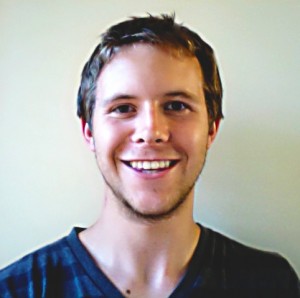 Brian Buckley is a fourth-year student at Grinnell College in Iowa, where he is completing a BA in American studies. Through Grinnell's Liberal Arts in Prison Program, Brian coordinates students and professors teaching at the Newton Correctional Facility and Iowa Correctional Institution for Women. He was recently invited to speak about constructions of criminality and depictions of mass incarceration in TV crime dramas at the Society for Cinema and Media Studies Conference at Notre Dame.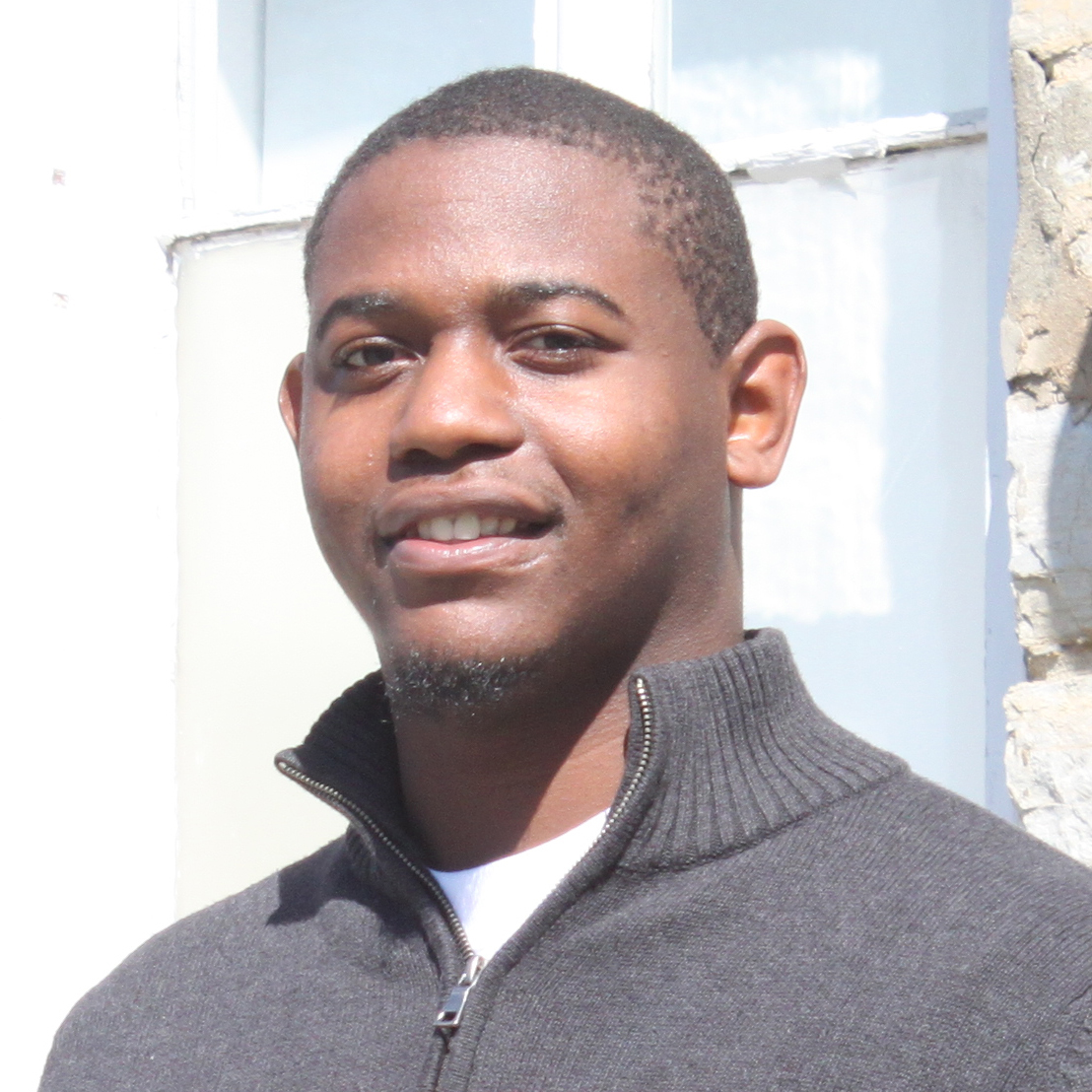 Quintin Cross is currently Founder/Director of the Staley B. Keith Social Justice Center which engages diverse populations in a common mission to empower marginalized black men in Hudson, NY to change the systems which oppress them and to become role models for a future generation of high achievers.  Born and raised in Hudson, Quintin is a formerly incarcerated black man who served time in New York's prison system for a non-violent felony and drug addiction. He successfully completed parole in 2011.  Quintin assists the Prison Public Memory Project in planning and implementing community outreach and in locating, documenting and interpreting the histories of African-Americans who lived and worked at the prison in Hudson.
Prior to his incarceration, Quintin was a member of the city of Hudson, NY's local legislature, called the Common Council, elected in 2001 as the youngest member in its history. During his nearly six years on the Council, Quintin also rose to the position of Majority Leader at age 20 and chaired the Legal, Police, Youth & Aging Committees as well as being the Chairman of the Hudson Industrial Development Agency. He also served on the Hudson Development Corporation Board which administered SBA loans, The Hudson Community Development and Planning Agency which administered Section 8 Housing funds and the Columbia County Empire Zone which gave incentives for business to come into the county. Also during this time Quintin was deeply involved in community work as the Vice-President of the local chapter of the NAACP, and founder of the Hudson African American Leadership Alliance.

Kathleen Hulser is a public historian involved in projects that connect people and communities with their history. In recent years, she has worked with smart phone and web projects including the underground railroad tour of lower Manhattan: "Hidden Sites of Slavery and Freedom." She has curated many exhibitions during her decade-long career as public historian at the New-York Historical Society including The Rosenbergs Reconsidered: the Death Penalty in the Cold War Era, Petropolis: A Social History of Urban Animal Companions, Grant and Lee in War and Peace, New York on the Brink: the 25th Anniversary of the Fiscal Crisis of 1975, and Legacies: Contemporary Artists Reflect on Slavery. She was also part of the project teams for Slavery in New York, and Nueva York: 400 Years of Hispanic Influence in New York. She currently teaches history and museum studies at the New School in New York.

Russ Immarigeon is an editor, writer, and town court justice in Hillsdale, a small town in rural Columbia County in upstate New York. Columbia County hosts three penal facilities — the Hudson Correctional Facility for adult males, the Brookwood Secure Center for male youth, and the Columbia County Jail for pretrial and sentenced men and women..
Russ has covered criminal justice and child welfare program and policy issues for 35 years for state and national publications on community corrections, offender programming, crime victims, restorative justice, correctional mental health, and criminal justice reform. An editor of a book series on women, crime, and criminology, he has also edited four books on crime desistance, women and girls in the criminal justice system, and, most recently, prisoner reentry.

Lisa Lee is a graphic and interaction designer. Born and raised in Taiwan, she currently lives in Brooklyn, New York. Before coming to the US, she worked as a web designer in International Community Radio Taipei (ICRT) and with digital advertising agencies Kehch Creative Inc. and Bremen Digital Creative on campaigns for Benz, BMW, MINI, Nike, Levi's, M&M's, Dove, and others.
Lisa has earned a BFA in Commercial Design from Chun Yuan Christian University in Taiwan and an MFA in Design and Technology at Parsons The New School for Design. She is interested in the creative combinations of: art and technology, traditional and digital media, audio/visual expressions and physical interfaces.

Mert Halit Izcan is a media studies graduate student at the New School who has made films about militarism, gender and gated communities. In his films, he aims to explore the limits of the film medium (first-person experimental documentary films and video work). He was also co- editor in chief of the online academic social sciences magazine "Nota Bene" (2009). He recently participated in the "Search Under Occupy" exhibition with the performance piece "Voices Un/heard" as a Bricollab art group member.

Tamara Chehayeb Makarem is a graphic and interaction designer based in New York. She holds a BFA in Graphic Design From the American University of Beirut, and an MFA in Design and Technology from Parsons, The New School for Design. She is perhaps best known for Daadlingo, an award-winning board game about the cultural colonization of Beirut through language. As a Designer, Tamara developed a heightened interest in exploring design problems that engage the community in all forms of visual communication. Her work is driven by social responsibility and an eagerness to bring positive change. In addition to her experience as a graphic and interaction designer, Tamara has also worked in the fields of game design, and motion graphics in Beirut, Jeddah and New York. Collaborating as part of a multi-disciplinary team, Tamara's work at Picture Projects includes graphic, interaction and media design for socially engaged websites, exhibits and public programs.

Suzanne Snider is a writer and oral historian. She has worked as an interviewer, consultant, and community trainer for places including: MoMA, New York Academy of Medicine, Columbia University's Center for Oral History, HBO Productions, the Newtown Creek Community Health and Harms Narrative Project. Her oral history and nonfiction projects have received support from the Radcliffe Institute, the Sloan Foundation, Yaddo and the MacDowell Colony. This work has touched upon subjects such as public health, disappearing labor forces, early 20th century communes, feminist presses and has included interviews in Hudson, NY and the surrounding region.
She is the founder and director of Oral History Summer School, an intensive workshop that trains human rights workers, radio producers, writers, social workers, and others to make use of Oral History in their lives and work. She teaches Documentary and Oral History courses at the New School University and chairs the Oral History Association's Stetson Kennedy Vox Populi Award Committee, which recognizes those using oral history to create a more humane and just world.

Beth Thielen lives in Chatham, NY in Columbia County.  As an artist, she is known  for her one of a kind Artist Books and public art projects. She has worked as artist and educator with at-risk populations to foster personal expression and cooperation. Her work is in the Library of Congress, the Getty Museum of Art and other various public and private collections.  She is represented by Joshua Heller Rare Books, Inc., in Washington, D.C.

Geoff Ward is Associate Professor of Criminology, Law & Society at the University of California, Irvine. His book The Black Child Savers: Racial Democracy and Juvenile Justice, published by University of Chicago Press, received The Michael J. Hindelang Award, given annually by the American Society of Criminology for a recently published book that makes the most outstanding contribution to research in criminology.

Geoff received his Ph.D. in sociology from the University of Michigan and has been on the faculty of Northeastern University, a Postdoctoral Fellow at the Vera Institute of Justice, and a visiting scholar in African-American Studies at Columbia University in New York.  In 2006, he received a W.E.B. DuBois Fellowship from the National Institute of Justice.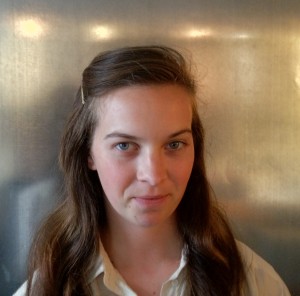 Alice Weston is a fourth-year student at Bard College in upstate New York, where she is currently working on her senior thesis in both Human Rights and Photography. Alice is particularly interested in the role of photography in the investigation of human rights issues. Alice is working with us through a grant sponsored by the Human Rights Project and the Difference and Media Project. Alice's current projects include an analysis of the use of images during the American Civil Rights movement and an investigation of nationalism in visual culture.
[ ACKNOWLEDGMENTS ]

The Prison Public Memory Project Team would like to thank the following individuals and organizations for their very special contributions to the initial phase of our work in Hudson, NY:
Mary Allen
Emily Bennison
Nina Bernstein
Judith Brink
Mae Colburn
John Craig
Jack Danger
Karen dePyster
Lisa Durfee
Ruth DuFault
Timothy Dunleavey
Sara Kendall
David Kinlock
Brad McCallum
Reverend Oscar McLaughlin
Rick Reineke
Phyllis Schultze
Peter and Suzanne Tenerowicz
Thomas Tunney
Historic Hudson
Hudson Area Library and its History Room
Hudson Correctional Facility
WGXC Radio