Unable to attend our Story and Photo Share at the Hudson Area Library on November 18, 2013, yet wanting to share her memories and photographs, Gloria Hollenbeck had an envelope delivered to the Library adressed to the Prison Public Memory Project. Inside we found a 2-page typed letter and a selection of photographs. Gloria worked as a stenographer at the New York State Training School for Girls for two years in the 1950s.
Gloria sent a group of photographs taken on October 24, 1958 at Rocky's, in Hudson, NY…
I married on November 15, 1958 to the love of my life, Joel G. Hollenbeck and am enclosing photos taken from the bridal shower given to me by my co-workers at the Training School.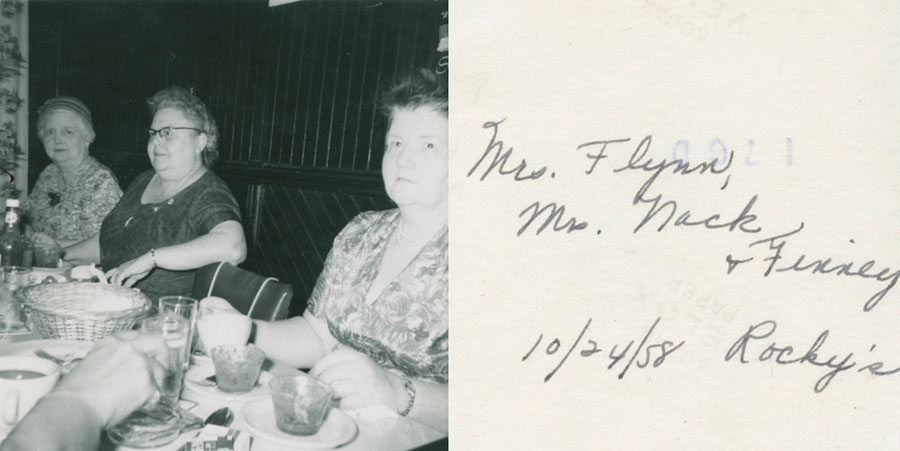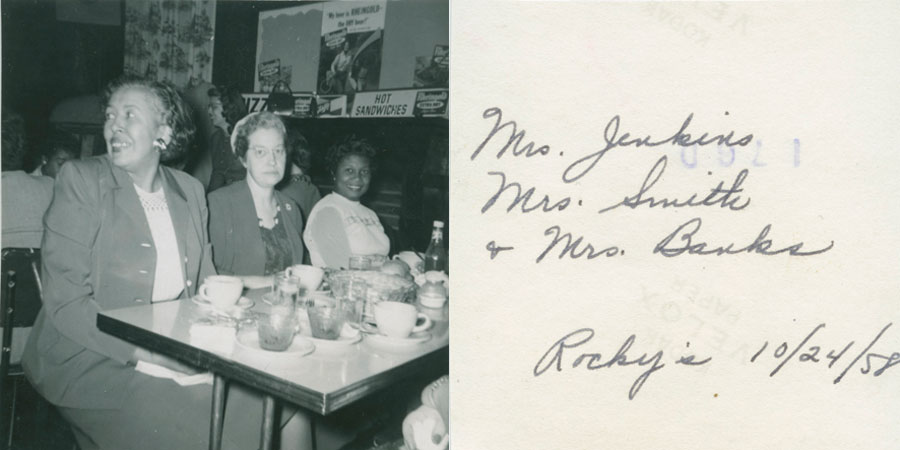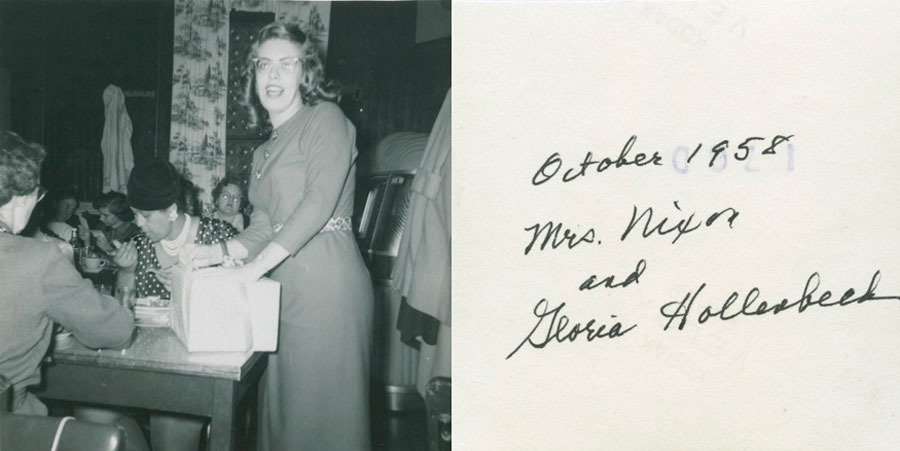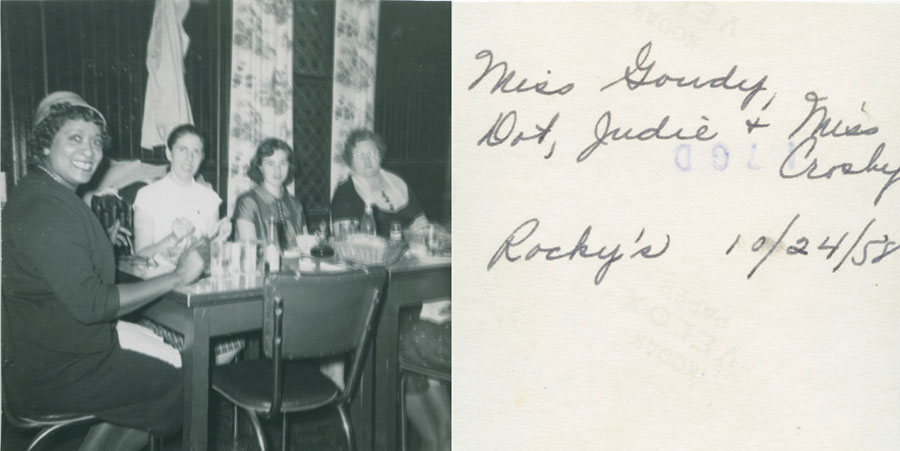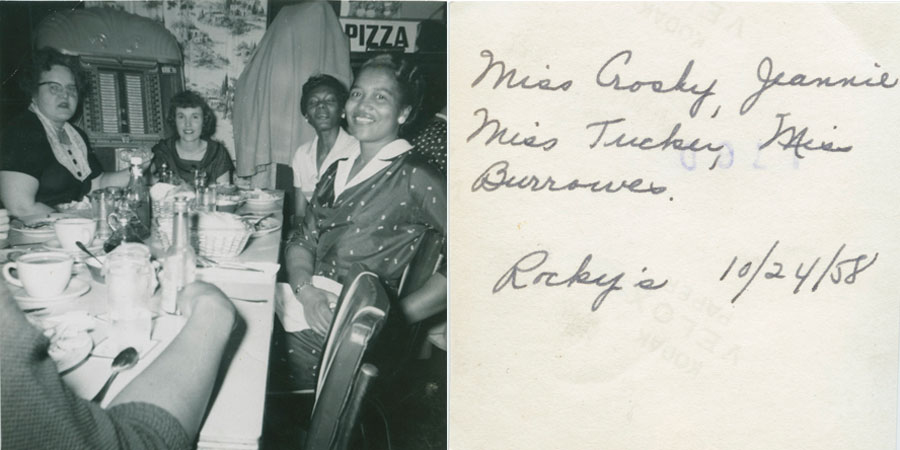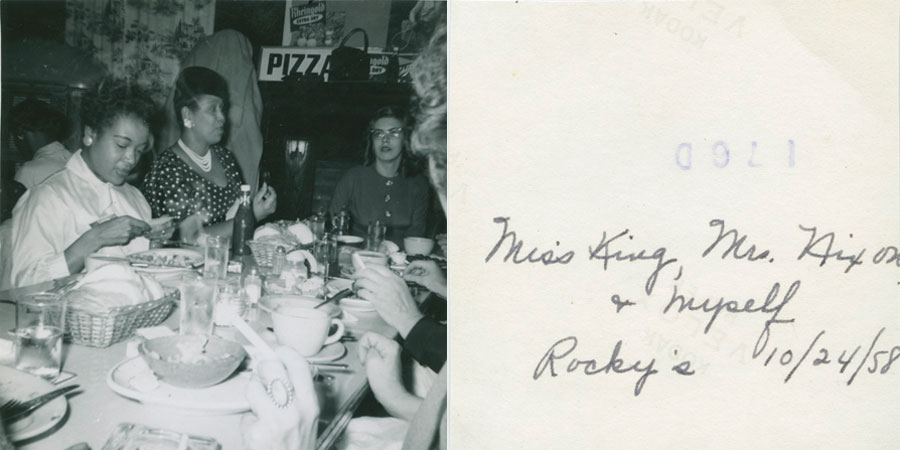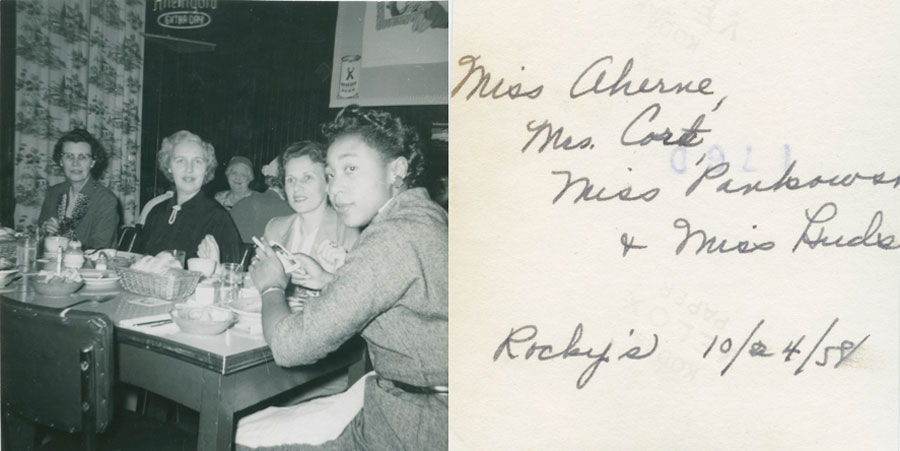 In her letter, Gloria remembers:
I enjoyed my job there, and when Ms. Crosby would ask who would like to take dictation, I would quickly respond… I worked closely with the records of the girls and remember one case where her father was sexually abusing her, and he told her he would put some type of serum in her arm if she told and she would never speak again.
Gloria grew up in Hudson and graduated from Hudson High School in 1954. Since the library has all of Hudson High's yearbooks we were able to find Gloria's picture (nee Bartholomew)…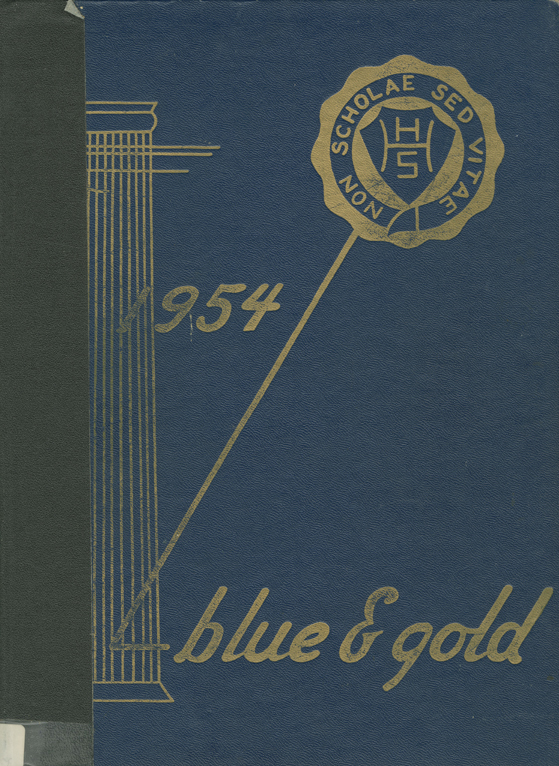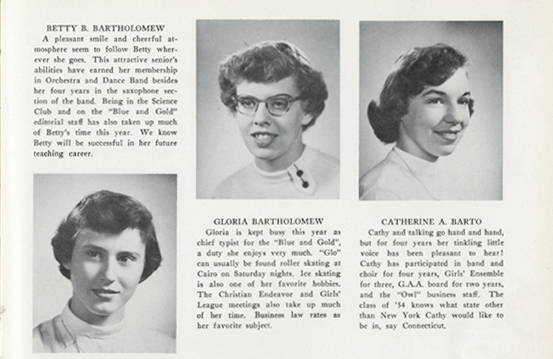 Gloria remembers that portions of the film, Odds Against Tomorrow were shot at the Training School…
The summer of the following year, portions of the movie Odds Against Tomorrow were filmed there. In the Church which was across from the main building where I worked I was fortunate to meet Harry Belafonte and Robert Ryan. Rev. Nixon was the Minister there and Mrs. Nixon was also employed by the New York State Training School for Girls. In fact, Robert Ryan asked me when my baby was due and if I wanted a girl or boy, which indeed was a highlight of my first pregnancy.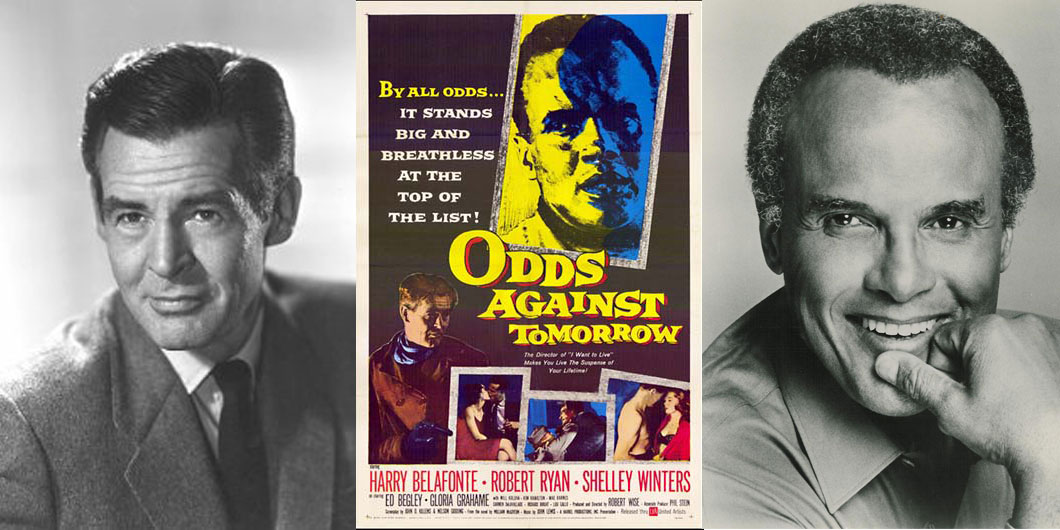 In conclusion, Gloria writes:
Although I did not return to work after the birth of our daughter, who is now 53 years old, I remained in contact with my co-workers for a long time and they will always be remembered, as will my experiences at the New York State Training School For Girls.