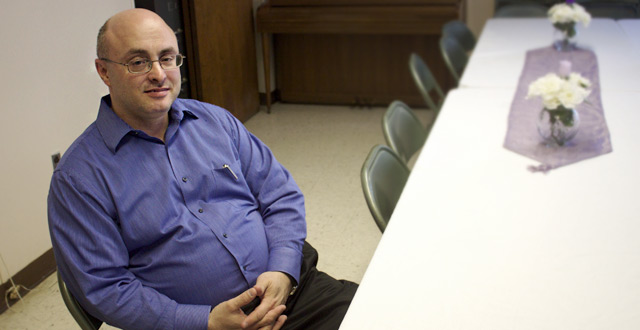 David Kinlock, a resident of Albany and former inmate at Hudson Correctional Facility, was interviewed by oral historian Suzanne Snider on April 4th, 2012.
David was born in Schenectady, NY in 1968 and graduated from high school in 1986. He describes his childhood growing up with his mother, father and sister who is now a college professor, as "pretty routine, nothing out of the ordinary". As a child, David was interested in meteorology – weather forecasting – but decided not to pursue that because it involved too much math and science for him. He says that he was "kind of a loner" and didn't have too many friends, just stayed in his room a lot and did his homework. He didn't travel much outside of the Albany area.
David was incarcerated during 1993 – 1995 at the Hudson Correctional Facility and a second time during 2010 – 2011. He says the offenses (forgery and identity theft) were the same: related to checks and credit cards. He was released from Hudson Correctional Facility on February 11th, 2011 and successfully completed his parole a year later.
Today, David is holding down two part-time jobs and volunteering at a church in downtown Albany assisting Reverend Oscar McLaughlin whom he met while incarcerated at the Hudson prison. His wife of 17 years passed away in July 2012, only a few months after David was released. He said drugs and alcohol had taken their toll on her. David is close to his stepdaughter and two grandkids that live in the same apartment building.
Below, listen to David compare his experience at Hudson prison in the 1990's to his more recent incarceration there, offer his recommendations for improving the prison's Re-entry Program, and discuss his personal struggle finding a full-time job.
[soundcloud]http://soundcloud.com/prison-public-memory/david-kinlock[/soundcloud]