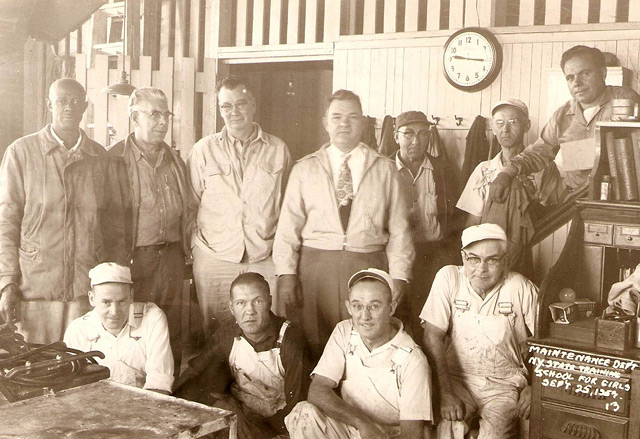 Hudson, NY resident Debra Gallo sent in this wonderful photo of some of the people who made up the maintenance crew at the Girls Training School in 1954. Problem is we don't know the names of any of these men or anything about them. Do you?
If so, let us know know in the comment section or contact us info@prisonpublicmemory.us
Also, does anyone recognize the room and building they are gathered in?
Thanks so much for your help.