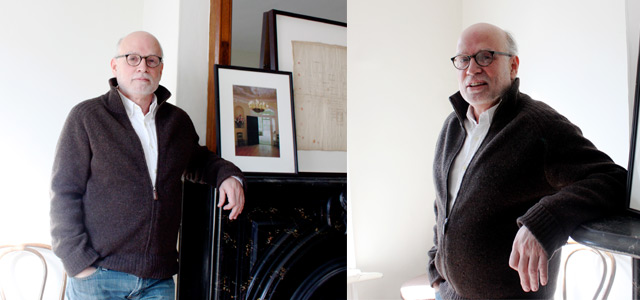 On January 6th, 2012, oral historian Suzanne Snider interviewed Timothy Dunleavy, a resident and business owner in Hudson, NY. Tim is also the President of Historic Hudson, a non-profit organization whose mission includes the preservation of architecture and culture in Hudson. In this interview segment, listen to Tim talk about how he came to Hudson, the birth of Historic Hudson, and his recollections of the intertwining history of the New York State Training School for Girls and the Plumb-Bronson House.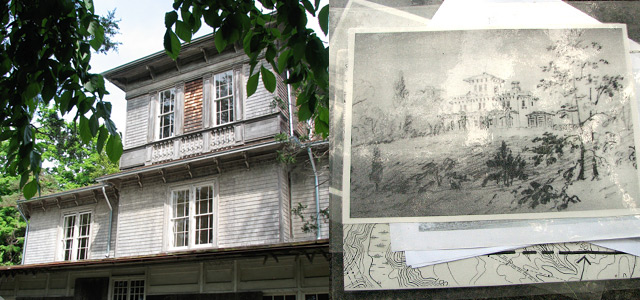 Historic Hudson is restoring the magnificent and architecturally significant Plumb-Bronson House, originally built by Samuel Plumb in 1812, later conveyed to the New York State Training School For Girls and used as the superintendent's residence until the early 1970's. As detailed on the Dr. Oliver Bronson House Daybook blog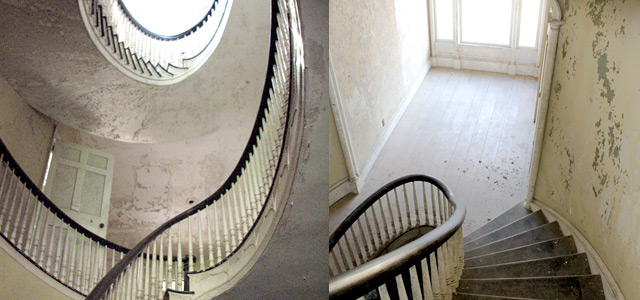 "The Training School acquired the former Bronson Estate from the last private owner Elizabeth McIntyre (she died a couple of years later) and the land and house were absorbed into the prison grounds. It took the institution about ten years to decide on a use for the house and make necessary repairs and improvements. By 1926, the former Dr. Oliver Bronson House had been turned into a residence for the Superintendent and a Social Center for senior staff. Both the restoration of the house and the interior decoration was largely accomplished by the women prisoners. As the Annual Report described it, "All this…has been largely the work of specially trained girls who find through this medium of meeting the need of the Institution an applied training in their course in Interior Decoration." Prisoner labor was extensively used during this period on both the Superintendent's house and the rest of the institution's buildings. The system was clearly subject to abuse and the Superintendent Tom Tunney abolished it early in his tenure in the 1960s."
Beginning in 1997, Historic Hudson began a sustained program of advocacy for the Plumb-Bronson House which had fallen into a state of disrepair and decay and threatened with demolition. Their advocacy led to the property's designation as a National Historic Landmark in 2003 and the acquisition of the house and a small portion of the grounds through a long-term lease with New York State in 2008.
For more information and photos of the Plumb-Bronson House restoration, see the Dr. Oliver Bronson House Daybook blog 
For more information on Historic Hudson and to make a contribution to the important work of this organization, go to http://www.historichudson.org
[soundcloud]http://soundcloud.com/prison-public-memory/timothy-dunleavy[/soundcloud]